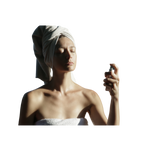 2022 for us is all about taking time for yourself and focusing on self care. Self care looks different for everyone but we are certain we have products that can help enrich your life. We have highlighted some of our products that we use in our daily routine. 
Diffusers are an essential household item to change your space. You add a few drops of your desired essential oil like Tranquil, Lavender or Clary Sage into your diffuser and sit back with a book or your favourite movie and relax. 
Our linen and room sprays is something I have implemented into my daily morning routine, when I wake up in the morning I always try to make my bed and as I am I like to spray the linen spray on the sheets to keep them smelling and feeling fresh each morning. My personal favourite linen spray is the lavender spray.
Another product that I have been implementing into my routine is the hydrosol waters, they are a mist that you can spray onto your face in your skincare routine or just in between the day for a refreshing spritz. Hydrosol water is great for cooling and soothing irritated skin, reducing redness, improve the appearance of skin and the natural aroma is very relaxing. 
Lastly our carrier oils are another product that you should add into your skin or hair routine, these rich oils are great for hydrating both your skin and your hair. They help reduce dryness by adding moisture back into your skin and hair, a long with soothing any irritation on your skin.
This is your year, and it is important to start with yourself. Home aromatics play a big roll on your mood so it is essential that you focus on what makes you happy and feel relaxed. 
---